Making 2021 a profitable year requires smart planning with strategies that include a clear vision of long-term goals, flexible forecasting and bright ideas for financing.
We listen to what you have to say. We cut the red tape. We empower you to take things to the next level. What's important to you is important to us—let's talk today and see how big we can go.
Check Out Our Locations and Branch Teams!
Meet your region's Commercial Banking Team
40,000 Square Foot
Mixed-use Project
20 Upscale Apartments
Multi-tenant Office Building
Real Estate, Equipment
and Working Capital
Regional Utility Contractor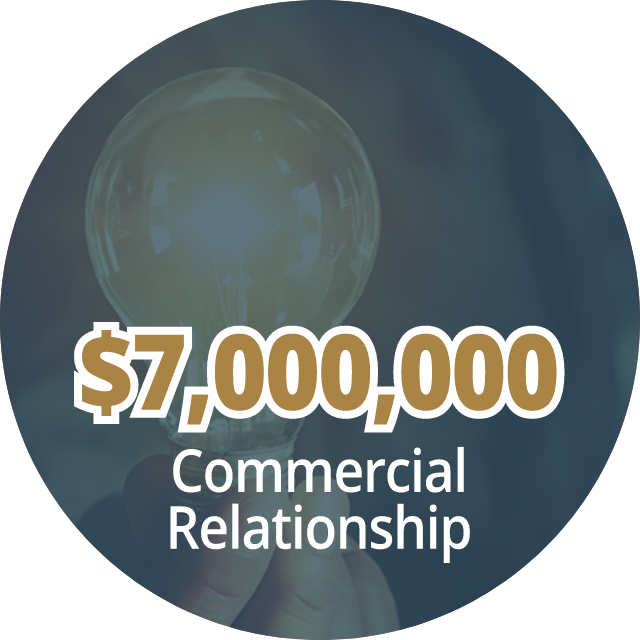 Take a look at just a few of our client's projects: